One of the things we love the most about our Coding Bootcamp is the variety of people who sign up. Coming from different backgrounds and countries, they all have an interesting story to tell. Some start with a clean slate while others are already seasoned programmers with a desire to push their skills to new heights. Igor Pavlenko and Tomáš Polan both felt their current jobs just couldn´t satisfy their appetite for self-improvement.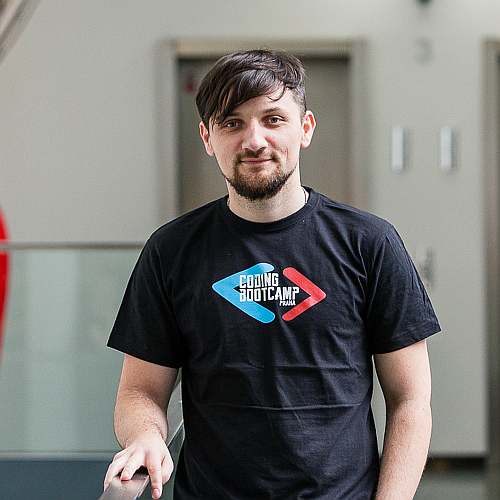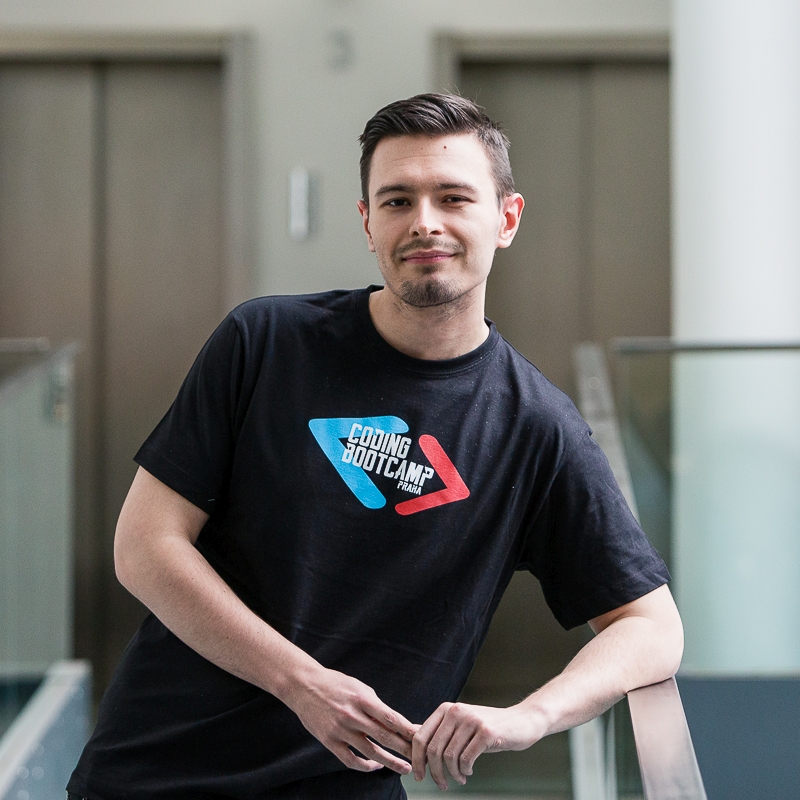 So what's your story, guys? What did you do before joining us at the Coding Bootcamp Prague?
Igor: I worked in Bahrain in the automotive industry. I reached the sales supervisor/manager position and then decided to switch careers.
Tomáš: My job was back-office administration for an international company. You see, so we worked corporate jobs at major international companies.
That is a background that many of our students have. Why did you personally decide to learn to programme?
Tomáš: Well, because the job I had felt boring. There was no challenge in it. So I wanted to try something more interesting.
Igor: Yeah, programming is more rewarding, both on a personal and material level. At my previous job, I felt like I had reached my full potential. But in coding, there is no limit to how much money you can make and how many things you can learn.
You come from different backgrounds, even from far away, but you eventually ended up here, in the Czech Republic. What made you choose Coding Bootcamp Praha?
Igor: The price was good, but I also read a lot of reviews. Everyone who attended was so happy, so probably the online reviews helped me decide. And also, the most important was the stack - PHP, Java, CSS, HTML and React.
Tomáš: It was my brother's idea, he showed me this programme and we found this one to be the best.
So I guess you had pretty high expectations. But did the Bootcamp live up to its reputation? Looking back, how do you feel about it now?
Igor: While sometimes not that relaxing, the overall experience was great! I learnt a lot before the bootcamp and prepared really well, but regardless, there were so many new things to learn!
Tomáš: I got lucky. All the people there were great, we made a great team and the instructors had a great sense of humour. The whole atmosphere was friendly, highly conducive to learning and keeping an open mind. It was actually amazing. Overall, it helped me realise that I have the potential to make it in programming and helped me to grow as a person a lot. I highly enjoyed my time spent at the bootcamp.
One of the reasons you both decided to leave your previous jobs and get into coding was to work on pushing your skills further. What was the biggest challenge during the bootcamp and how did you overcome it?
Tomáš: My biggest challenge was overcoming my fear of not knowing something. Because I feel that in the Czech Republic, everyone is afraid to admit that they don't know something.
Igor: For me personally, everything was challenging! But the batch group was great and very supportive, and I had a great time collaborating with them on hackathons and beyond. So the three months passed relatively smoothly.
As a part of the Coding Bootcamp, we guarantee the students get a job. And many of the activities we do are to help you do just that. How long did it take you to find one and where do you work now? And how did the interview go?
Igor: Within two weeks of applying for a job, I got an offer in Ukraine, but I couldn't go there before the bootcamp ended. I also got two offers in the Czech Republic - one in Brno and another in Prague. I didn't really like the stack they used in Brno, but the Prague one used even React, so I decided to go for that. The position is React developer. The interview went smooth. They didn't give me any challenge. I opened my laptop and started to show some React codes and they said "okay".
Tomáš: I found the support very helpful and full of useful information and tips on how to get a job as soon as possible. I work as a QA tester with a bit of PHP programming, a job I got thanks to my brother. The interview was easy because I had already met the team when I went there before.
I am so happy you both decided to pursue your dreams and chose Coding Bootcamp Praha to be a part of it! Now successful finishers of our winter batch, what advice would you give to those considering signing up for a coding bootcamp?
Tomáš: It's worth the money! And the more you prepare for it, the more you get out of it.
Igor: Yes, prepare! Prepare well before the bootcamp. Many of the people here in the class neglected the pre-studies and it was really hard for them. It's really important to study as much as you can at home. At least spend three to four days a week for six months. But it´s worth it. You will never get bored here.